One hour drive away from Armenia, you'll find a cute little village in the mountain jungle of Colombia called Salento. This place is famous for two things: Coffee and the biggest palm trees in the world. The trip to the coffee farms and the Valle the Cocora was a stunning experience, I would everyone recommend who's in Colombia.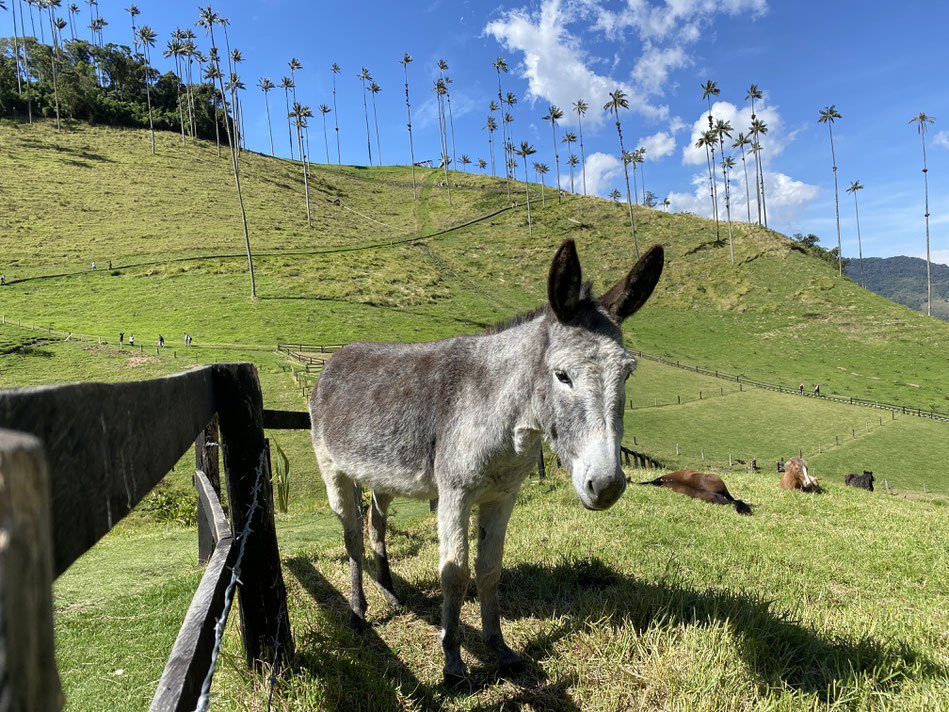 how to get there
As mentioned you first have to go to Armenia which is the capital of Quindío. You can either make it there by bus (use Busbud App) or plane, depending from which city you are arriving. I arrived at 1 am so it was kind of hard to find a public bus to Salento. Jose the Taxi driver charged around 90k (about 23 Euro in 2023). One of my favorite Taxi rides ever, he asked if he can pick up his wife first so they can spend some time - so we picked up his girl in Armenia and started our one hour trip to Salento.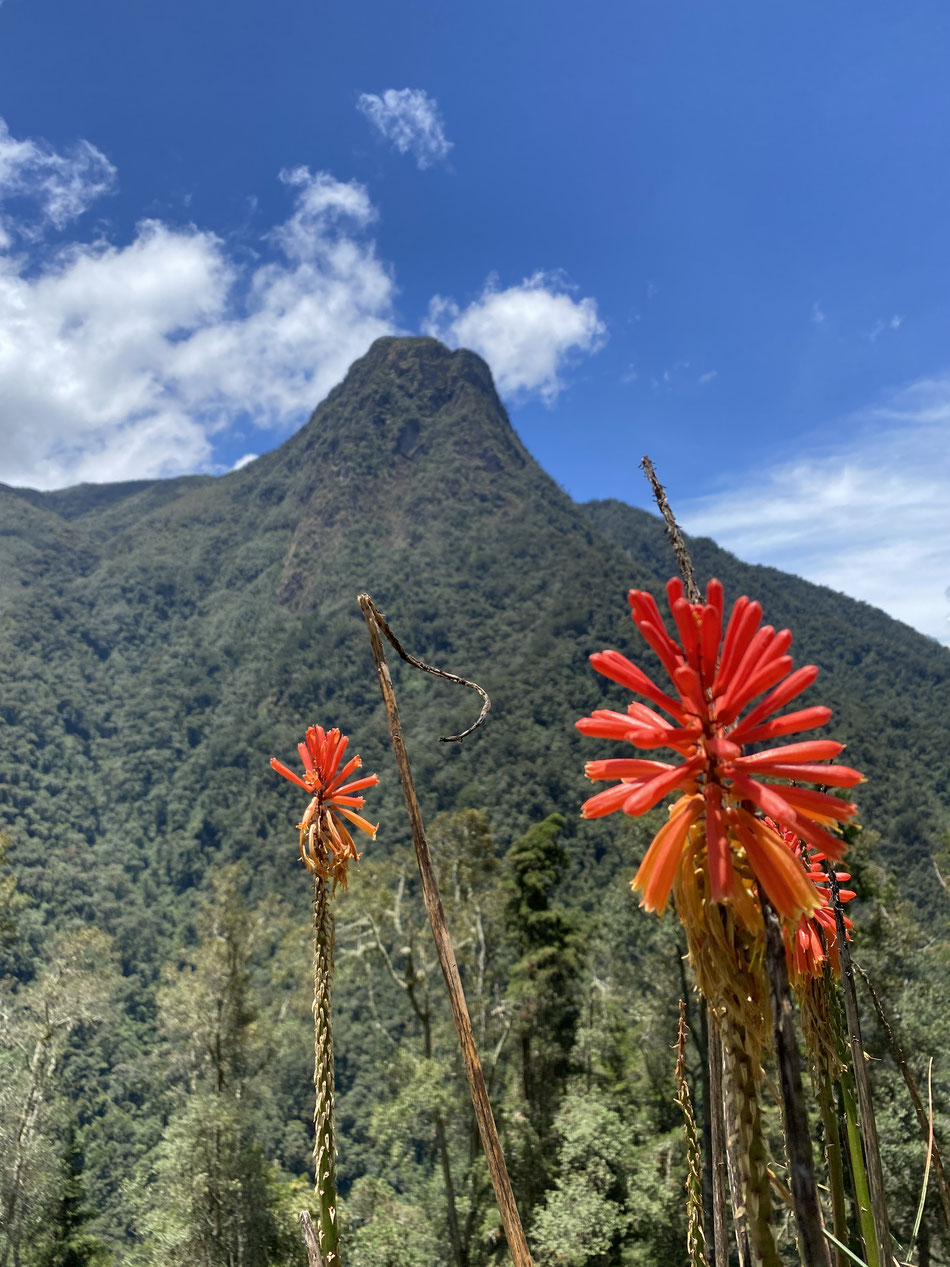 At day time just check out the local busses at the "Terminal de Armenia" you can do the ride for only 6k (about 1,5 Euro in 2023) with one of the really fucked up, but fun to ride busses.
where to stay in salento
There are tons of hotels and hostels in this gorgeous little town. You pick what you want, I did sleep at "Hotel El Jardin" right next to the main square where all the tours into the jungles start. "El Jardin" is offering wonderful friendly (also English speaking) staff, delicious breakfast, some basic but very nice and clean rooms with everyday room-service and some super fast Wifi. 
Salento reminded me of Aquas Calentes in Peru, lots and lots of backpackers from all over the world. Couples, groups of boys, groups of girls and solo travelers. Everyone gathering around the main square where you can find tons of bars and restaurants, some super markets and some shops selling handcrafted stuff by locals. I have to admit, I didn't really see much of Salento it self. This place is more of a homebase for travelers going into the nearby nature.
coffee tours
I assume that all the tours are quite cool and I don't want you to give you the feeling that my way is always the right way (which is absolutely not the case) still I think you might want to check out the tour to the coffee plant "Ocaso".
I really had a blast on that one! You can book the half day trip at your hotel or hostel. Actually I did the booking only 4 hours before the actual tour started. You have to pay 2 parts: The drive to the plant by a 4x4 which you hop on at main square Salento. Just check the small information center next to all the offroaders (about 4 Euro in 2023). The second part you will pay directly at the coffee plant (about 10 Euro in 2023).
You'll be welcomed in a wonderful little oasis with a great cup of coffee. In the next one and a half hour, you'll learn absolutely everything about Colombian coffee and coffee culture. From the harvesting of the beans till the final roasting. Our guide was a really cool dude who took his time for every (even dumb) question.
To sum it up - I highly recommend to do a coffee tour when in Salento.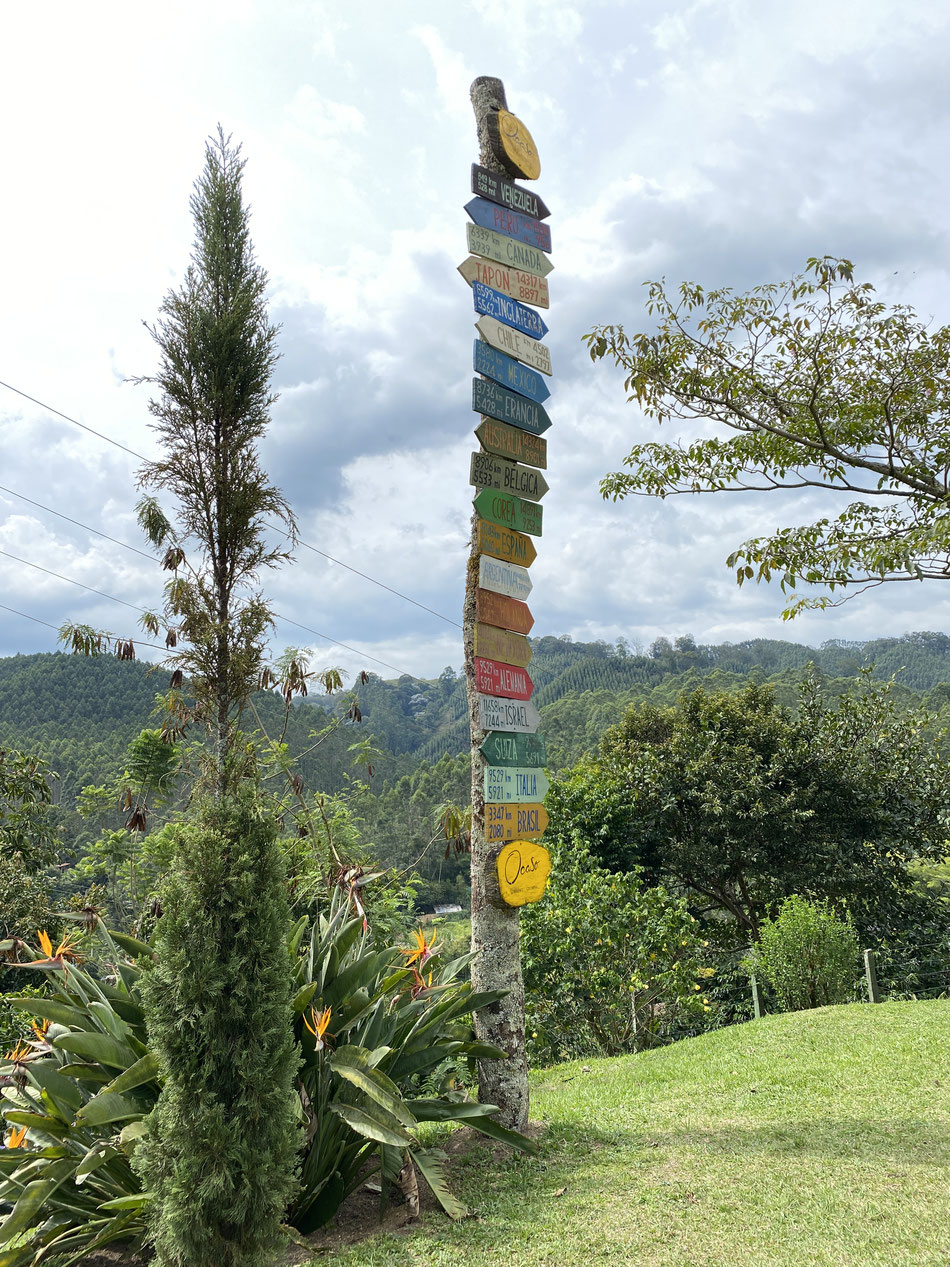 valle de cocora
"The valley of palms" is the main attraction in the Salento area. 30 minutes away from town in between huge Anden mountains lays a valley you don't want to miss on your trip to Colombia.
Again, get your 4x4 ride on the main square of Salento and make sure to start your day early. I took the 9 am ride into the valley and started hiking at around 9:30. You'll find some "shops" on the way but you better bring at least 2 liters of water for the hike.
At the entrance you can choose between two routes. One is a around 2 hour walk around the palm tree valley, the other one is a 12k hike into the valley and further up into the jungle.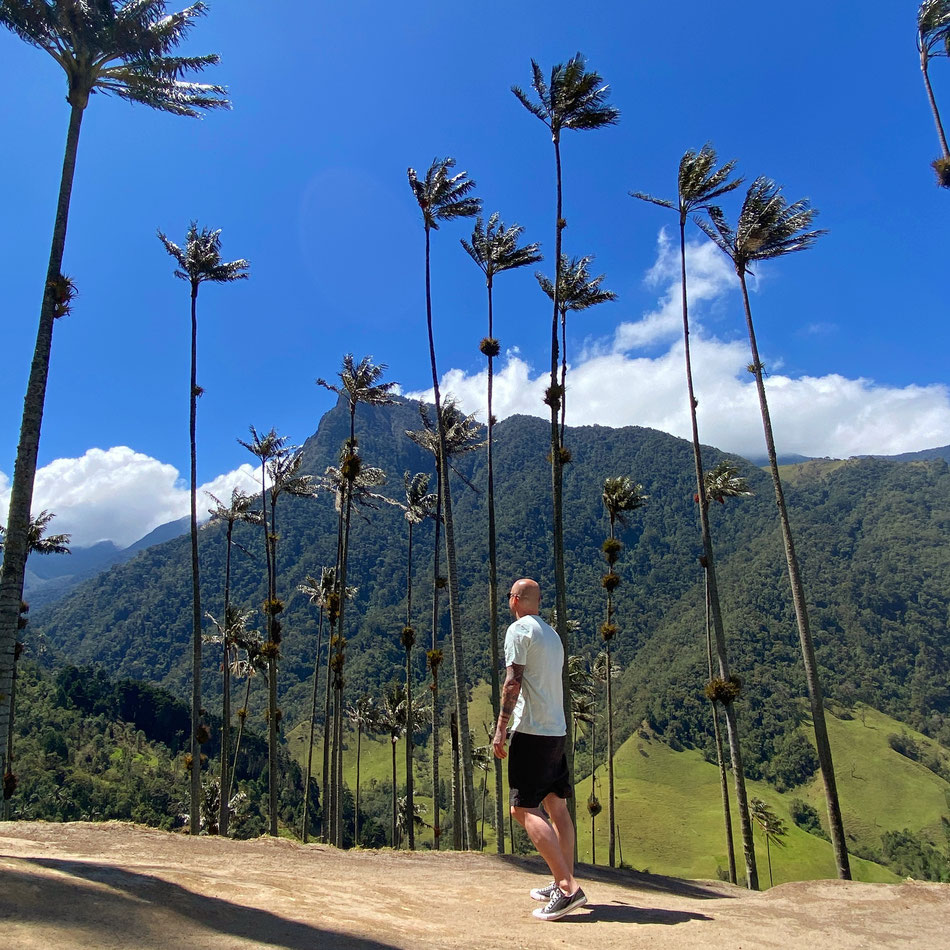 It was exhausting (since I'm so out of shape) but still the 12k hike was worth every second.
You can either start your way to the jungle first and end with the trees in the valley around 6-7 hours later or do it the opposite way. I recommend starting with the valley first. On a clear day you have amazing light to take perfect shoots of the highest palms trees in the whole world. 
After about one hour of easy walking up the mountain you reach  "View point 2" - this one gives you a stunning view over the whole valley. From there you walk all the way to the highest point of the route onto about 2,900 meters above sea level.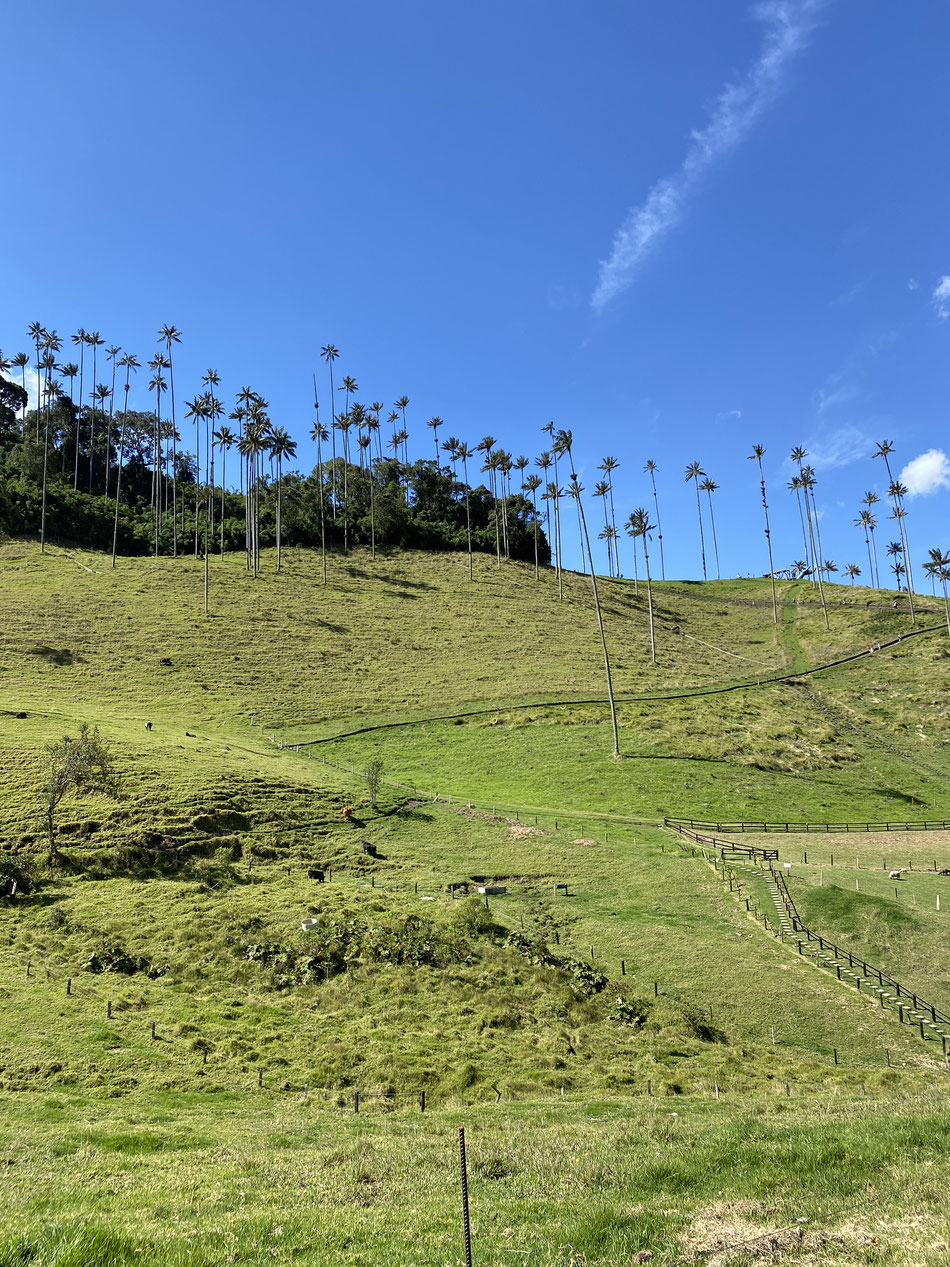 Up on the peak you have to decide if you want to extend your tour and see some humming birds. This will be an extra hour of walk - but is definitely worth the hike. There is a tiny village in the middle of the jungle, surrounded by enormous mountains where locals are offering hot chocolate with cheese (don't ask me why, I had coffee and water) and for a small donation you can see the tiny little birds. It's a very nice experience - so you should consider doing it.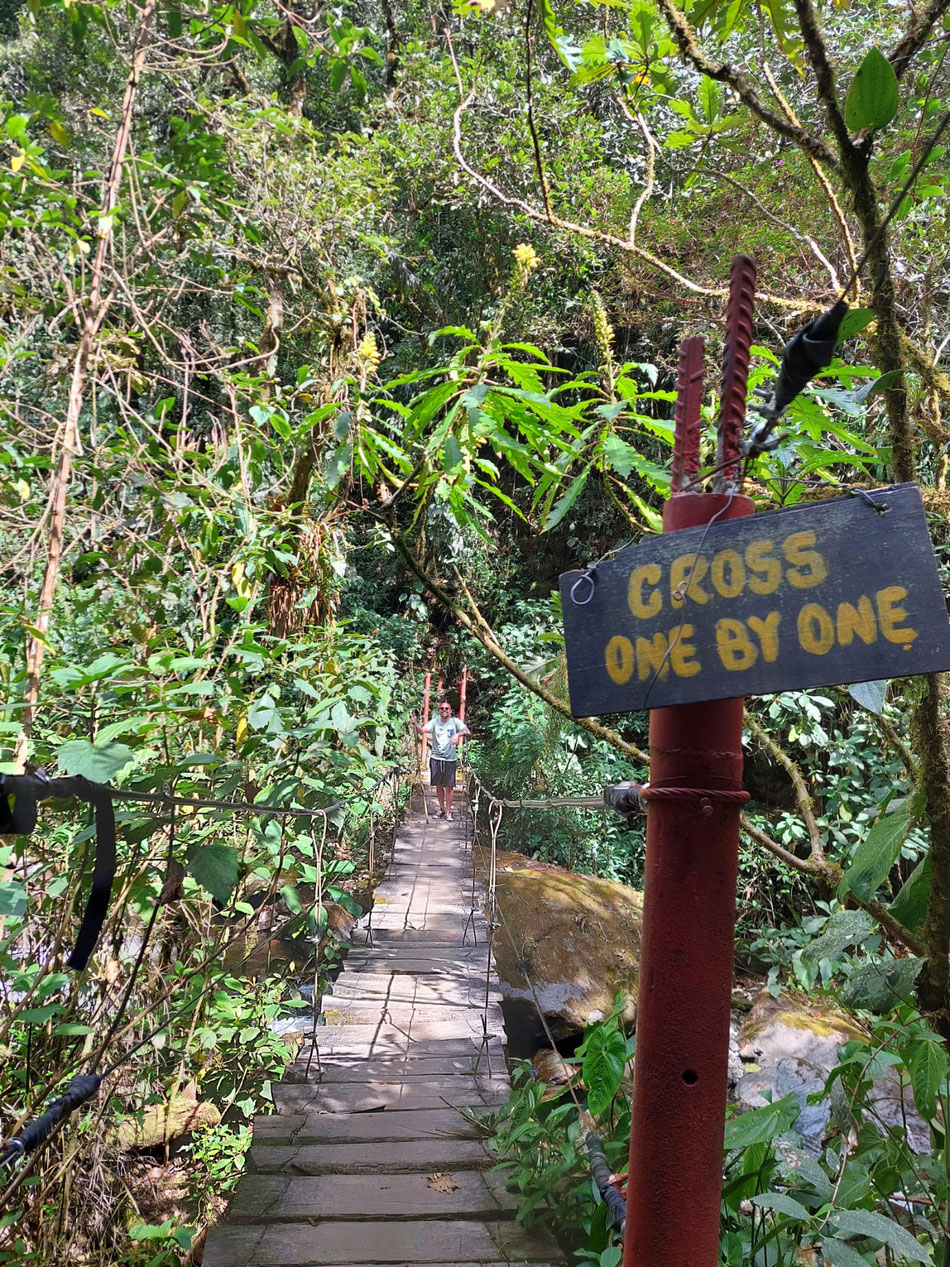 Back on the main track the paths are getting more wet. You now dive into the jungle of Salento. A huge river is following you all the way through this place. One photo spot after another. Cool canyons, wooden bridges over white water, huge palm trees - pure jungle feeling.
My 12k hike took me around 7 hours - and I have to say it was really exhausting. Still I was sitting on the 4x4 loading bay with a huge smile on my face while driving back to Salento. What a day.
5 things you don't wanna miss
Hike the big trip around Valle de Cocora
Taste some great colombian Coffee on a Coffee tour
Stroll around in Town of Salento
Walk up the Hilltop of Salento
Take a bike or horseback ride around town