There are over 17,000 islands in Indonesia. If you tell someone you you are going to Indonesia, most of them ask if your destination is Bali. Guess what, there are tons of other nice places in Indonesia. Don't get me wrong Bali is wonderful - I spent a lot of time on the island of gods, still a little place in the north of Java took my breath away way more. The 27 small islands of Karimunjawa.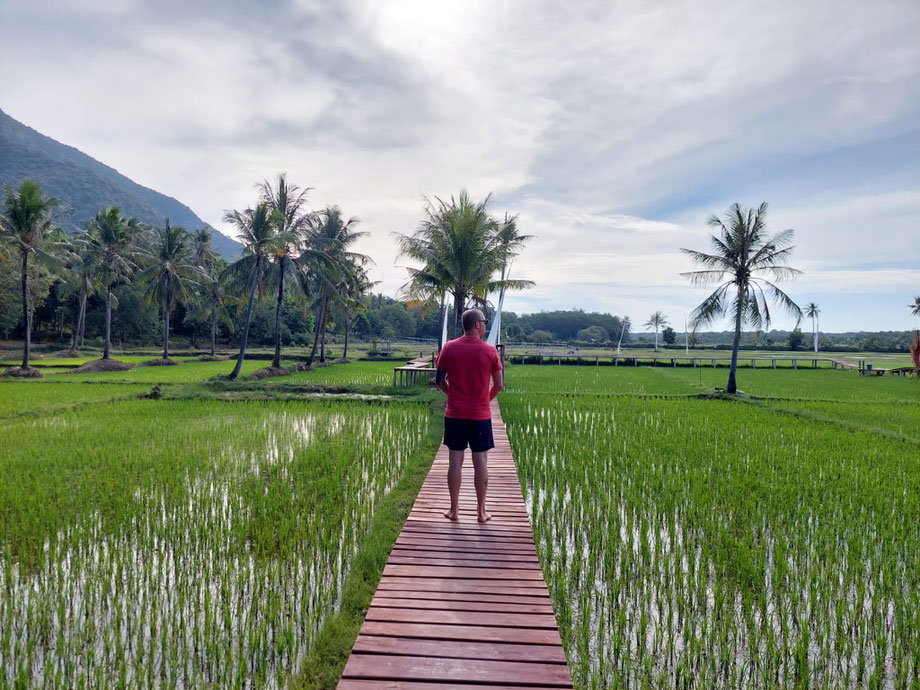 how to get to the island
There are three ways to get Karimunjawa, a fast boat trip, a slow boat trip or you take a flight from Jakarta.
Usually the flights are very expensive and it's often not even sure that there are flights available. The slow boat takes forever and you might not want to spend too much time on a ship if you get seasick easily. I recommend the fast boat ferry from Jepara.
I guess you don't want to spend the night before your trip in Jepara. Unfortunately, this town is not the nicest to stay. A lot of travelers told us creepy stories about the city with its huge harbor. I recommend staying in Semarang the night before your boat trip. Semarang is a bigger city - about 120km away from Jepara. Make sure to check the time schedules. Some days the boats just leaves shore earlier (no one knows why - I guess because it's Asia). Get up really early to take a taxi (about 40 EUR) to Jepara and make sure to be there at least 1 hour before the ferry leaves!
Once you are on the ferry you might want to get a spot somewhere outside on deck. On the 3 hour trip you have the chance to enjoy the sun and get to know some people (trust me you will definitely run into them again in the next few days - as this island is really small).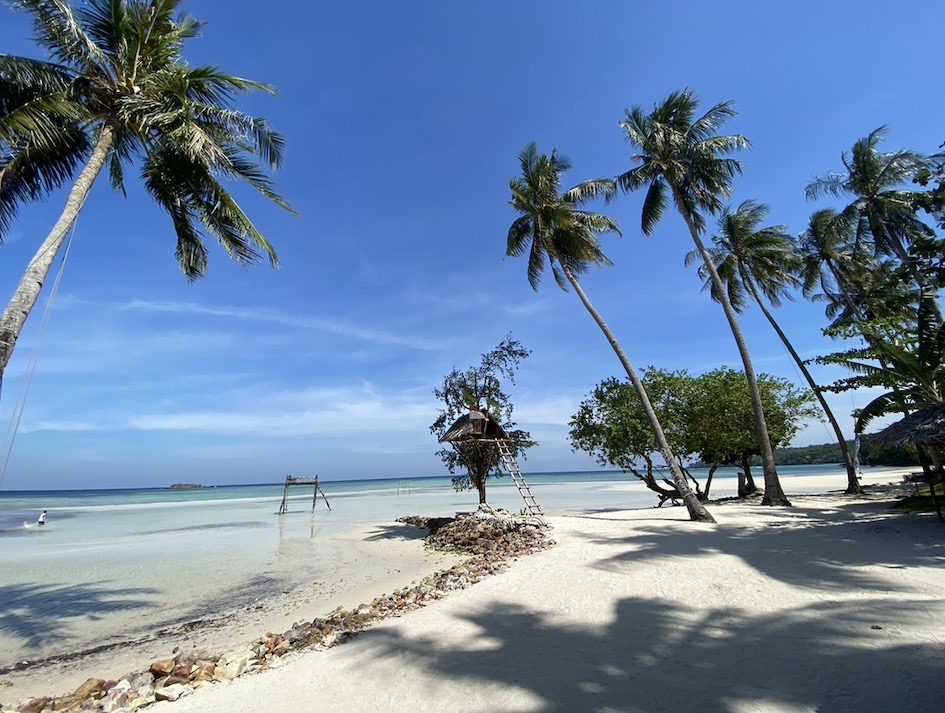 accommodation and how to get around
Most of the Hotels, Hostels and Homestays are located pretty close to the harbor which allows you to walk to your accommodation. Once you're checked in you definitely want to get a scooter to go around. The prices are really fair. I think I just paid like 3 Euros a day and the gasoline costs pretty much nothing - so make sure you get a ride as fast as you can. I saw some people walking on the hot roads of the island - you don't want to get a heatstroke just to save some bugs.
I stayed at Ayu Hotel which is also close to the harbor. Guys I tell you, this is an awesome and friendly place. If you get the chance, go book your stay at Marco and Eryls. Marco is from Germany, Eryl a local - they run a very nice place with small bungalows but also classic rooms and they really offer a home away from home.
We booked 4 nights in the beginning but already extended the stay on the first day. We loved it there. Everything is taken care of, you get your scooter, your laundry is done, you get some towels for the beach, they have a wonderful breakfast with very friendly staff and also offer snorkeling tours out the reefs. 
the most wonderful beaches on the island
The island is full of beautiful beaches some are pretty full, on some you will see maybe 2 people the whole day. This made my stay on Karimunjawa so special. It really is this kind of lost island, where you can lay in white sand, under beautiful palm trees while drinking a cold coconut.
First beach we did was "Sunset beach". This one is by far the most visited one on the island. There is a DJ, you can get some cold beers (which is not typical for Java) and you will find people from all over the world. Still, it is far away from Bali Beach Parties - there are probably 100 people in peak time. Most of them leave after sunset, so take your time and you will have the beach all for yourself. 
If you are more into relaxing, some good food and smoothies you might want to check out "Bobby beach" not far from Ayu Hotel on the south tip of the island. There are a lot of cool photo spots including swings in the ocean and on enormous palm trees. If you are interested in visiting a turtle conservation center - talk to the guy at the beach bar, he can arrange a trip to the nearby island where they try to protect these wonderful creatures. 
By far my favorite beach on the island was "Pantai Batu Topeng". This one is just a small little beach hidden in a bay. There's an old lady charging you a small fee to get to this little paradise. She is making sure that the beach stays clean and if you wish she will grill some fish or chop a fresh coconut for you. I've seen a lot of wonderful places while traveling the whole world - beach-wise this is the most beautiful so far. An astonishing place! I think we went there 3 times in this week and only one time there were two more people sitting there having a drink. Highly recommend this one!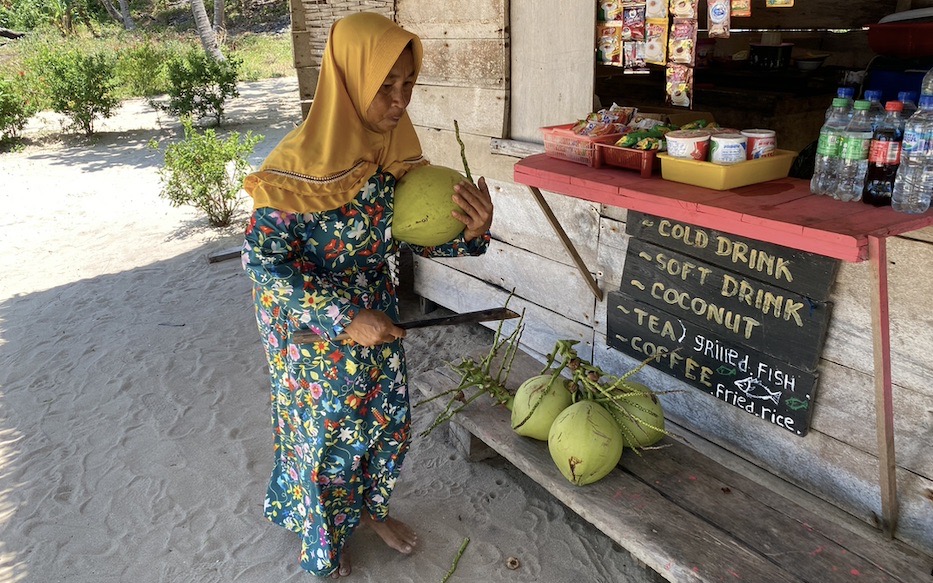 restaurants, bars and markets
As mentioned before Karimunjawa is very small. The ferry that arrives every day is not only bringing locals and tourists to the island, all the food all the drinks everything every restaurants or bar needs, is shipped from the main land. That means, that it's not sure that everything on the menu is available. If you're heading out for a beer, make sure to ask the waiter before you be seated, if they even have beer today. You get answers like: "Yes, we have 3 beers left today!" This fact is making this island and his inhabitants so pleasant.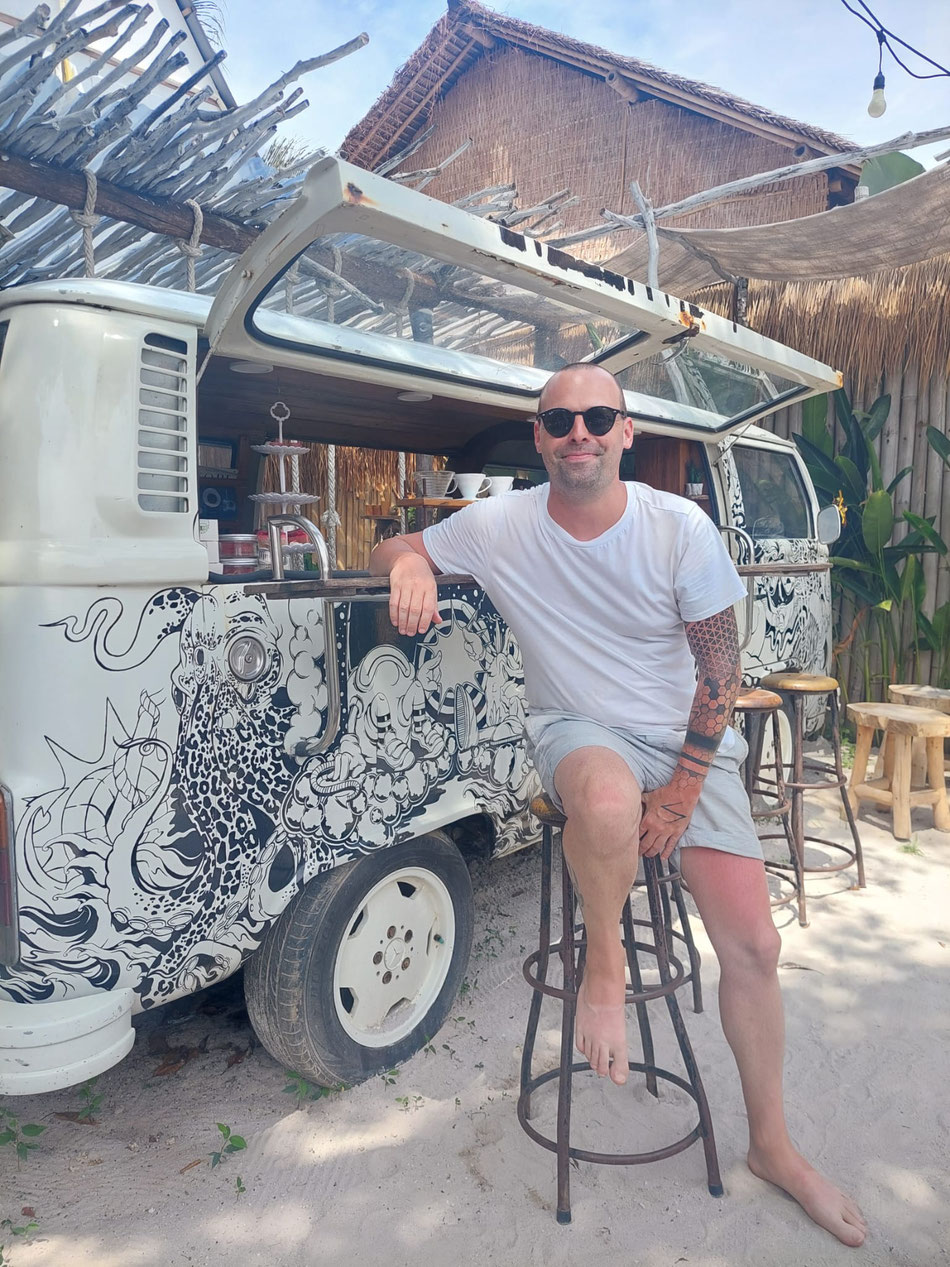 Although the island is small, there are tons of restaurants, cafes and little bars. I really enjoyed Amore Cafe, Cap 'n Chris, The Kawela Cafe and the Happinezz Ricefields. If you are on the island you should definitely give one of those a shot. 
In the evenings there is a huge fish market going on at Karimunjawa Square - not far from the harbor. That is where also the locals buy fish and fresh sea food. If you are into fish you should give it a try - the women are grilling the catch of the day right in front of you - choose what ever you like and enjoy the wonderful atmosphere while dining next to all the locals.
coral reef snorkeling
Marco and Eryl from the Ayu Hotel organized our trip out to the reef. They work together with a local called Adam who is by the way on of the nicest guys I met in my life. So pretty much all the guests from the Ayu Hotel did this trip together, which was awesome - we where a very cool international crew -  3 Austrians, a couple from France, a couple from Germany, a Dutch guy, one girl from Australia and a very cool guy from Argentina. 
Adam gave us instructions how to behave while snorkeling the reef. It's important not to touch anything or inadvertently kick some corals with your flippers. The guide and his boatsman took us out on 3 different spots, close to other small islands in the archipelago. 
The trip was wonderful even if some crew members got sea sick. Adam took us to some really nice and special spots and was very patient with everyone on the crew and all the questions we got. After our first dive we had lunch on a private island - some other locals grilled some fresh caught fish and offered us rice, bananas and some sort of potato soup. What a wonderful day. I did coral reed snorkeling in Australia and in Mexico but have to say luckily these corals are still in a really good shape - let's try to keep it this way!!
5 things you don't wanna miss
Rent a scooter and explore the whole island (don't forget your suntan lotion!)
Book a snorkeling trip out to the reef
Visit all the beaches and check out the small airport up north
Try to get a spot at Ayu Hotel (you will love the hospitality)
Visit the turtle sanctuary at Bobby Beach