There are two types of tourists/travelers coming to Yucatan peninsula: American kids who want to party like there is no tomorrow and travelers from around the world, who try to dive into the lost Maya culture. My trip was kind a mixture of enjoying the mexican lifestyle and exploring this mysterious peninsula.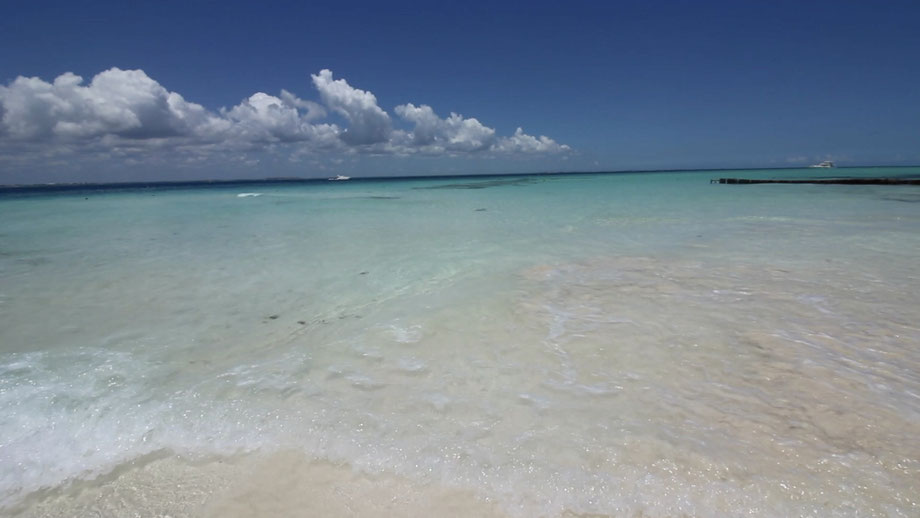 mexico city to tulum
Everyone told me not to go to México City, cause it's kind of dangerous, I ignored that, stayed a whole 10 days and had a blast. This city has so much to offer. I often said, it's like a cheap New York City. But waaaay bigger. Crazy big, but this is a whole different story. The domestic flights in México are cheap as chips and  easy to organize. The flight from the capital to Cancun was about 3 hours operated by Aero Mexico. This airline is by far the shittiest I ever took, unfriendly staff, no drinks and the seats are horrible. Anyways, somehow I made it to Cancun.
Cancun is THE party hotspot for kids from Florida. I was not in a party mood at all, so I hopped on a bus and immediately drove to Tulum. It was more of a: "I need a break" mood, I was in, at that time. It was my fourth month of non stop traveling around and I just wanted to lay in a hammock and get some ice cold beers.
I found the perfect spot to let my soul dangle. Joy Tulum is a small piece of paradise directly in town. They offer small cabanas in the nearby jungle, where all you hear is jungle sounds all day and night, no kids allowed, just perfect.
small towns on the caribbean ocean
Tulum is basically only one main road with lots of restaurants, bars, dive shops an tiny boutiques on each side of the road. If you want to hit the beach, you probably want to rent a bike or a scooter, there are tons of rental shops and some hotels and hostels even give you bikes for free. At the beautiful beach itself, there is a vast amount of luxury hotels. A cool thing in Mexico is, they don't really bother if you just walk into the hotel, even if you are not staying there. Just check online, which beach is perfect for you, take a little bike tour to the hotel and have a wonderful day.  
I highly recommend "Playa Parasio" a little outside of town. Jump in a cap or take your bike for about 20 minutes to go there. The sand is almost white, the palm trees huge and you can enjoy ice cold cocktails or great local food directly at the beach.
A little outside of Tulum you find "Paamul Beach". This one is way smaller and not as crowded as the once directly in Tulum. A small
little restaurtant with amazing mexican cousin and cold cervezas invite you to linger.
I loved the mexican food ever since I arrived in this beautiful country. The towns around Tulum and Tulum itself offer amazing food, whether you love mexican cousin, asian or looking for burgers. There are tons of little restaurants where you can get amazing street food. One restaurant I totally felt in love with, was "Burrito Amore" right at the end of the main road in Tulum. I almost spent every day of my 14 days there. These Burritos will blow your head off.
yucatan wildlife
Yucatan gives you the chance to see exotic animals all over the place. Iguanas, yucatan parrots, black howler monkies and sea turtles. The latter you can find on a small beach near Tulum. The place is called "Akumal Beach" and everyone will tell you, you can only take a guided tour there to see turtles. Well this is not true!
Here's what you want to do: Rent a snorkeling gear the evening before you go to Akumal. Next, find a cap driver in Tulum and offer him some good money to pick you up at 4:00 in the morning the next day. You'll be at Akumal bay at around 4:30 am and you will see there is absolutely nobody there. Get your gear on and slowly walk into the shallow water, the sun is about to rise any minute. Dive slowly and silent into the pleasantly warm water of the caribbean ocean and just wait. There will be turtles all over the place. If you stay quiet and avoid fast movements you get the chance to swim right next to those wonderful creatures. This is probably one of my favorite travel experiences I ever made and was definitely the best moment on this trip to Mexico.
taking the rough road to sian ka'an
When I checked the trip google.maps it said, that it's only 70 kilometres from Tulum to Sian Ka'an, so I thought I'll be there in about an hour. Well let's say this was way to optimistic. The road is by far one of the worst I ever drove but at the same time one of the most beautiful ones.
It took me almost 3 hours on a this sandy, filled with potholes road to go to the most southern point called Punta Allen. At the end of the day my rented VW Polo as well as my body where fucked up. But still this trip down this tiny road, where all you see is ocean whether you look left or right was absolutely worth it. The village has only about 4-5 blocks of sandy streets going inland from the sea and is only about 6-7 streets wide. There is only one generator that runs electricity to the whole village during two periods daily. This is definitely a "I'm-at-the-end-of-the-world" feeling.
It's kind of hard to find someone, who can hook you up with a tour, since there are only about 400 people living in Punta Allen. Because of the extreme heat, most of the people stay in their houses all day. Nevertheless I found a guy with a speedboat at the shore of the lagoon. He was willing to do a 3 hour tour for a hundred US Dollars. I was kind of pissed, Mexico is cheap as chips and I knew he was charging me at least 4 times more because I was white. Anyway, there was only one boat, only one guy who could drive it and it took me over 3 hours to get there, so he definitely won this negotiation within a few minutes.
Sian Ka'an means "gate of heaven" or "a place where heaven begins" and I would say this is applicable. A wonderful place. First you pass a huge mangrove forest before you reach the blue lagoon. The water is crystal clear and well tempered. You can't really tell where the ocean ends and heaven begins, you are stuck in a blue bubble. While driving throw the lagoon you will spot tons of exotic animals such as flamingos, monkeys, crocodiles, tapirs and even ocelots. Especially the fact that you can see wild dolphins swimming right next to your boat made this trip absolutely worth it. 
jumping into the clearest water
Mexico is famous for its beautiful dive spots and has the second largest reef in the world. The Belize Reef reaches from the small country down south all the way up to Yucatan Peninsula. Snorkeling around the reefs in Australia was already insane but the spots you find in Yucatan are just out of this world. 
What really blew my head away, were the so called "Cenotes" you find all over the place. These natural pits or sinkholes result from the collapse of limestone bedrock that exposes groundwater underneath. The water is so clear, if you are diving or snorkeling your brain is getting confused, cause your eyes can see as far as if you where above water level.
"Ik Kil" is by far the most famous Cenote in Yucatan - therefor it is crowded as hell. If you want to stay away from the mass tourism I recommend going to Cenote "Dos Ojos" not far from Tulum. Trust me snorkeling or diving there is a once in a lifetime experience you don't want to miss when in Mexico.
the lost culture of the mayas
There are tons of old Maya ruins around the area of Tulum. Probably the most famous one is Chichen Itza, which was one of the biggest cities the Mayas built. After a 2 hour car ride from Tulum, you'll be at the entrance gates of the ruins. The entrance fee was about 500 pesos (20 Euro) which is kind of a crazy price for Mexico. Not only overpriced but overcrowded as well. A little to overcrowded for me I must say but still I wanted to take the chance to see what the Mayas built there 1,500 years ago. As at Machu Picchu, the area is so huge, so that the tons of people at the gates are just all over the place in a few minutes and you will soon be all by yourself.
The main attraction is definitely the huge, 30 meters high pyramid. Aligned from star constellations, this building is in fact a huge calendar and was one of the reasons people thought the world would come to an end in 2012. In fact the Maya calendar just ended in 2012 because I guess they just didn't care anymore.
You better bring suntan lotion and something to protect your head! There is pretty much no natural shade at all and the sun is burning down like hell. I can't remember sweating more in my life, as I did in Chichen Itza. Still there is a chance to refresh yourself. After you passed the market, where locals sell handmade crafts, you'll find a little Cenote where you jump in the crystal clear water.
Although it's overcrowded as well, you should take your chance to see Cenote "Ik Kil" which is only about 15 minutes away from Chichen Itza. After a hot day in the sun at the Maya ruins you'll enjoy the ice cold water this natural beauty is offering. Not only that this place is wonderful to hang out to get away from the mexican sun - the photospots you'll find there are just out of this world. 
5 things you don't wanna miss
Swim with turtles at Akumal Beach
Visit Chichen Itza
Drive down to Sian Ka'an to see dolphins
Let your soul dangle at the caribbean ocean beaches
Eat as much local food as possible (best food in the world)