Over the years I've seen a lot of poverty in the whole world. I first came in contact with real poverty down in Africa. I spent some weeks in South Africa and thought, this is it. But no, real poverty starts on the edge of central Africa. Somewhere around the borders of Zambia and Zimbabwe. What I also found was the most impressing nature sight I ever been to. Victoria Falls. It's hard to explain what I saw down there but here are some impressions of this amazing adventure.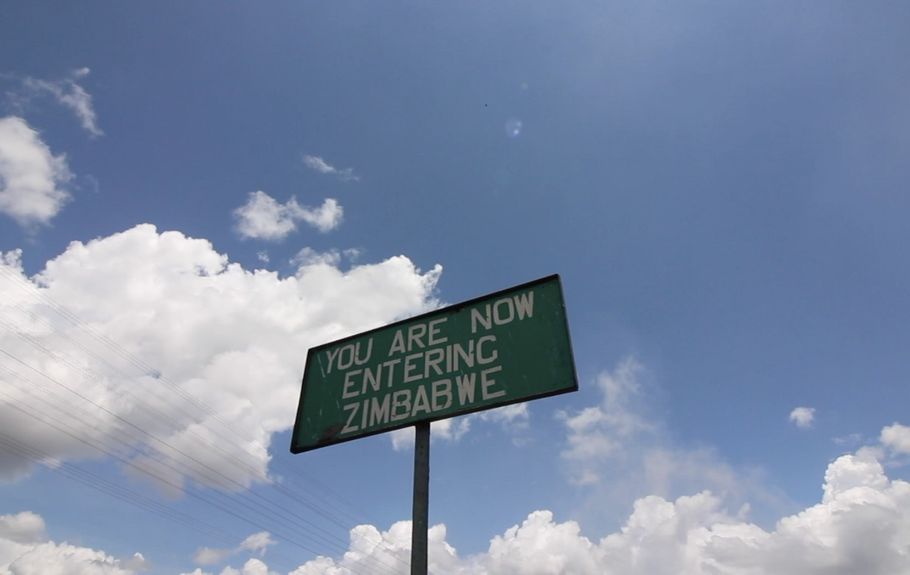 arriving in livingstone
The town is named after David Livingstone. The first white man to see the Victoria Falls back in 1855. There is a tiny airport in Livingstone. I was flying in from Johannesburg. First they check if you have fever and right after that you'll pay a huge amount of money just to get into the country. The airport is filled with soldiers running around with their AK47s. Kind of a weird feeling. 
I knew that when I go to Zambia I should stay away from cheap hotels. So I booked a place that was way out of my budget. The place was called Ngoma Zanga. On the way to the hotel the driver took muddy, sandy roads and I immediately knew that I should have taken an even better hotel and spent even more money. The host was lovely and the hotel brand new so I thought this might be a good idea. That changed when I first turned on the water in the bathroom. It was a kind of brown-yellow mix and I thought: "This stay is going to be interesting!" I'm gonna be honest with you. This city is not really a place you want to spent a lot of time. The roads are terrible, there are pretty much no restaurants where you can get tables that are clean (I don't even wanna know what's going on in the kitchen) and sorry to say this but most of the people in Livingstone just look sick. It is a place where you can find Cholera, Malaria, Measles, Yellow Fever and HIV. I didn't really feel comfortable and was washing my hands about 20 times a day. Still the people where lovely and helpful. I tried the breakfast in the hotel once. The flies on my toast were not making me very happy so I pretty much ate cookies from the supermarket all 5 days I stayed there. 
victoria falls - zambia side
The Zambezi river, the forth-longest river in Africa, is forming a natural border between Zambia and Zimbabwe. That's where you find the worlds widest waterfalls. From every part of the city you can already see the mist rising up. It feels like, the whole town is build around the waterfall. It took me about 15 minutes by car to get to the world heritage site. The entrance fee is 30 US Dollars for every tourist. If you're from South Africa you can get in there cheaper. When I asked the guards why I have to pay 30 and the group in front of me was getting in there cheaper, he said: "It's Victoria Falls - you wanna see them or not?" I like the African humor. While you are walking to the falls you'll pass a lot huge bamboos. Those things scare the shit out of me - I just don't like them, especially because one of those little bastards tried to steal stuff from me back in South Africa. So watch out!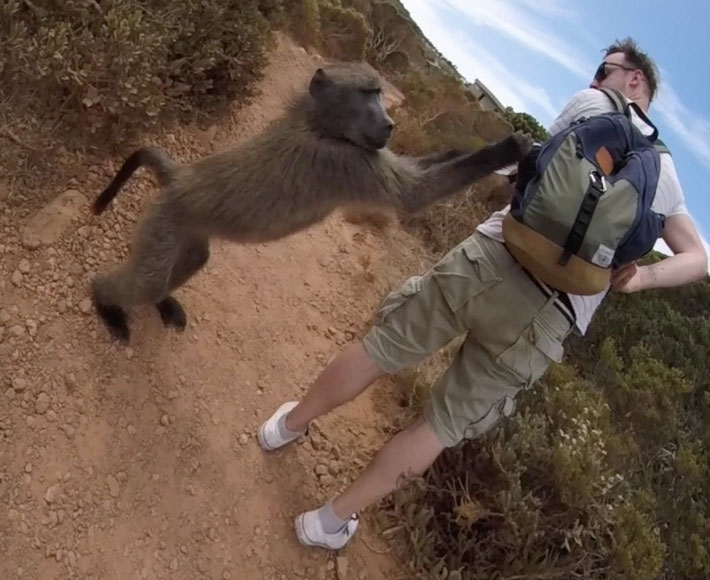 The locals call Victoria falls "Mosi-oa-tunya" which means "the smoke that thunders." And once you are at the edge of the falls you will know why. This nature sight really took my breath away. Standing there and seeing all that water crushing down from over a hundred meters remembers you how small and unimportant you are to nature. You'll get soaking wet immediately. The water from the Zambezi river is not really the clearest water you have ever seen, so make sure that there is not too much water tripping into your mouth and nose. It's kind of hard because you're gonna have a big smile on your face while walking over the small bridge right between the falls. 
victoria falls - zimbabwe side
The second day I did something I always wanted to do and what may sound stupid to some of you. I walked from one country to another one. I wanted to see the other side of the falls which everyone said is the way more impressive one. (I agree). So the driver dropped me about 2 kilometers away from the Zimbabwe border in the middle of nowhere and I started walking. There is actually only one road leading to Zimbabwe so it was kind of easy finding the right way.  Like I said before the Zambezi is the natural border between Zambia and Zimbabwe and there is a huge bridge crossing the river. On the bridge there are several locals trying to sell handmade craft for ridiculously high prices. Locals take every kind of money they can get. Dollars, Euros, South African Rand, they don't care. 
There is a huge customs office where tons of people wait to get inside or outside of Zimbabwe. Some of them didn't even have a passport - they were just using a piece of paper where they had stamps from Zambia and Zimbabwe on it. A crazy world down in Africa. 
Like I said before the Zimbabwe side is way more beautiful than the falls in Zambia. If you only find time for one side, I definitely recommend the Zimbabwe side. A 1,800 meters wide waterfall crushing down from about 120 meters height is something you want to see once in your lifetime. I couldn't find any words. Even if I had words nobody would have heard them because next to the falls it is so loud you can not hear anything but the water. I visited Victoria Falls in February which is kind of a good season to go there. Not a lot of people and you will always find a spot all for yourself. A wonderful rainforest is surrounding the whole area and you will see a lot of huge and colorful birds flying around while you get soaked again. Take your time, sit down and enjoy the beauty of nature.
5 things you don't wanna miss
See the Zambia side of the falls
Walk over the bridge to Zimbabwe to see even more beautiful waterfalls
Walk through Livingstone and remember how good your life is back home
Support some locals by buying some crazy expensive handcraft
Sit down for a few minutes and enjoy the nature in all its glory